Tulum Fashion Week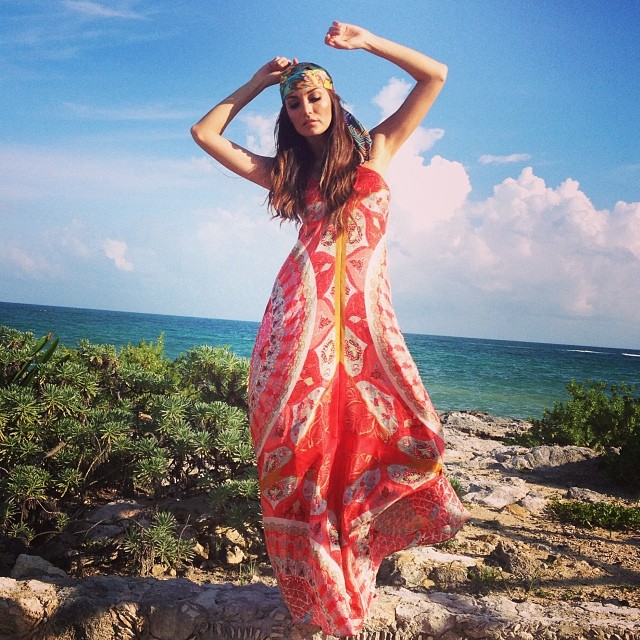 Por Haydé Escalante
Over the last few years Tulum has become one of the most fashionable travel destinations in North America. According to the New York Times, this small Yucatan city offers an escape from busy schedules to those conquering the Fashion Industry all over the globe. German fashion designer  Ariana Dutzi said "Tulum has so many fashion people now, it is like the Hamptons."
Some say that Tulum has revived the care-free and eco-chic vibe of a 60s LA scene. Nevertheless, the city never underestimates one's concept of luxury and exclusivity- it provides top accommodations and restaurants for all tastes.
It is therefore more than necessary for such a trendy Mexican spot to have its own Fashion Week. Finally, on November 14th, the ancient city held what turned out to be one of the most important events in the Mexican fashion industry.
For a period of four days, attendees including Hollywood actors, celebrity stylists and renowned fashion designers enjoyed fashion, gastronomy, great music and a landscape featuring Mayan archeology.
Tulum Fashion Week organizers reported at a news conference that this will be the first edition of several to come. The event aims to help establish Tulum as one of the best travel destinations in México and the entire world- and they foresee fashion as a great strategy for doing so; it is an important element in a country's culture and self-promotion.
So what can you expect from next year's Tulum  Fashion Week? It will present the work of prominent fashion designers like Pineda Covalín and Chema Torres who will show their collections. This social occasion also promises amazing eco-chic catwalks, the crème de la crème of the media industry and of course, glorious weather.
If you are looking for a holiday and the perfect tan, this event is a great excuse to escape to the white sands of the Mexican Caribbean. Keep an eye out for Tulum Fashion Week's upcoming editions.
Photo Credit: Pineda Covalín
¿Buscas le versión en español?