Tulum: Home of the Mayan civilization.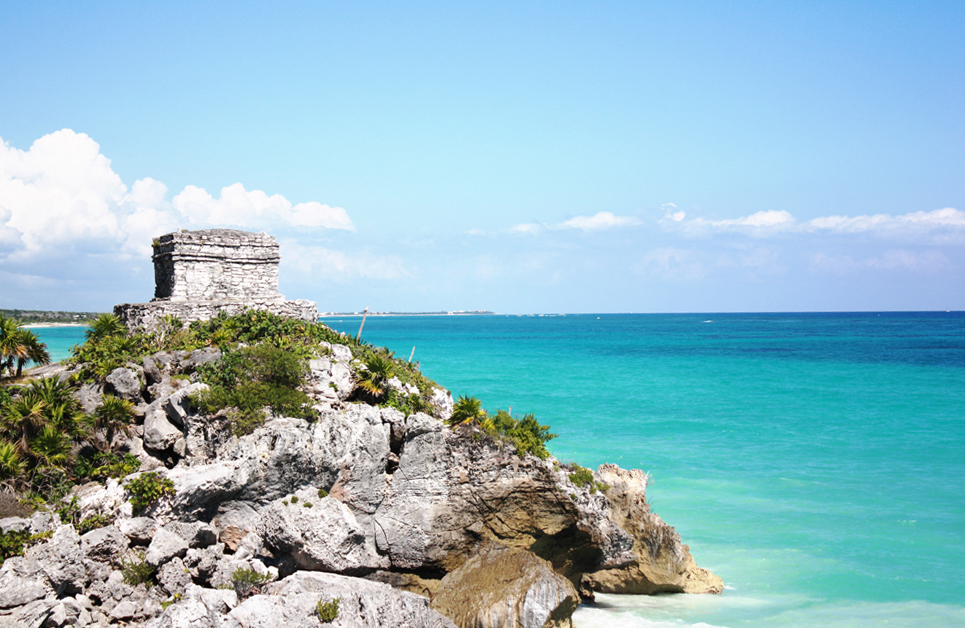 Tulum
is one of those beautiful places in the
Mexican Caribbean
that you simply can't miss. It offers what few places in the world can:
history, beauty and nature
. If in doubt, keep reading- I bet you'll want to visit this
paradise
on your
next trip
.
This destination encompasses three areas in one:
Imagine this place eight centuries ago; it was the most important trading seaport in the Caribbean, specializing in the trade of turquoise and jade. The fortress remnants are well preserved and they are open to the public; you can visit every day from 8:00am to 5:00pm. Once inside you can get a glimpse of the ancient Mayans' lifestyle.  According to some studies this was a place of priests and royalty, which explains its long, high wall that served as protection.  Small cenotes are also located around the area –definitely worth visiting after a day in the tropical heat.
2.Tulum the Town:
Located along the Highway 307, the town of Tulum is home to most of the tourism industry employees in the region. The municipality has a very relaxed, laid-back atmosphere; an interaction between the Mayan and international population occurs, resulting in an interesting clash of cultures. This is the place where you can find supermarkets, coffee shops, and souvenir shops.
3.Tulum the Beach:
A scenario of
pristine waters and long white sandy beach awaits you
. One of the most beautiful beaches in the
Riviera Maya
, the Tulum beach is home to the most chic hotels and resorts. There are strict policies in place to keep Tulum as ecologically-friendly as possible, in an attempt to avoid what happened to
Cancun and Playa del Carmen
. For example, most of the hotels turn off their electricity after midnight and use only biodegradable toilet paper.