Sorry, there was a problem.
Twitter returned the following error message:
Sorry, that page does not exist
When going on a trip, packing can become one of the most tedious moments. However, taking some time and enough planning for this process will save you a lot of problems; remember that revisions at airports, especially if you travel abroad can be a grueling process.
To become an expert in efficient packing, we share these simple recommendations:
Avoid excess of clothing: To select the clothes that you are packing, you must be very practical! We understand that you want a different look in each of the pictures that you'll share with your friends, but stop for a moment and ask yourself: Am I really going to wear this? If you doubt for a second, better not to take it.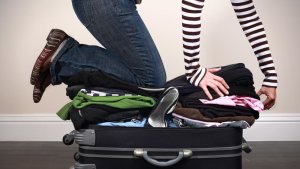 Organize your luggage: This travel tip is one of the most important ones: if you don't fold your garments you won't have enough space to take them all. Try to take the most important items and organize them, the lighter ones go on top and the heavier at the bottom.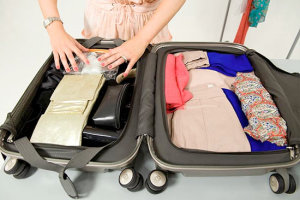 Valuable objects: Remember that during your holidays there will be some things out of  your control, mainly your luggage: you won't see it for a while and if we talk about international flights, you won't see it for at least 15 hours. If you pack objects with high economic or sentimental value, you'll be thinking of suitcase all the time. Holidays are for enjoying, it's better to leave everything valuable at home and avoid troubles.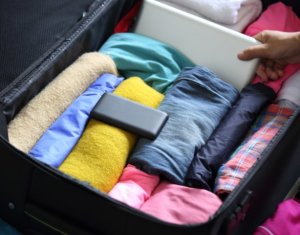 Baggage overweight: Before you begin your trip, check baggage policies in the transportation company you are going to use and make sure not to take more than what is stipulated. For airlines, it does not matter if you're over 1 or 10 pounds; in both cases it is counted as excess baggage. If for some reason you cannot reduce weight, chill out and fill your suitcase with lots of things! Either way you'll have to pay.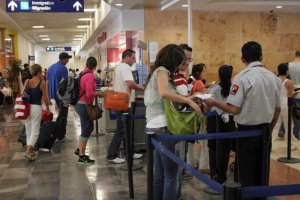 If you want to avoid this at all costs, there are small portable scales, very light, they will give a clearer idea of ​​how much weight you're carrying. Some airlines also have this equipment available for clients.
Food and drinks: Are you planning to take in your carry on bottles of water, soft drinks, food and other liquids? You won't get through the checkpoint with any article containing more than 100 ml. In supermarkets you can find smaller toiletries that are allowed to take.
Place all your items of greater volume, in the suitcase that you are documenting. We recommend you to pack a small snack, such as a healthy cookie, or any of your favorites (in a closed package). On some trips, you don't know in when you'll be able to go to a  restaurant, so it's always better to bring something with you in case you're hungry.
If you have other useful tips that may be help other travelers, share your comments in this blog!