The itinerary of your glamorous family trip
Any time of the year is perfect for planning a family getaway, and its many advantages make us see that a group trip is more leisurely. The experiences and memories will be more solid. On this occasion, we present an itinerary designed to perfection so that children and adults have a spectacular vacation in the Riviera Maya, are you in?
We don't want to anticipate all the surprises, but Grand Velas Riviera Maya has the perfect plan with its 'Glamorous Getaway' experience. As its name says, you will have a luxury trip to pamper adults and children.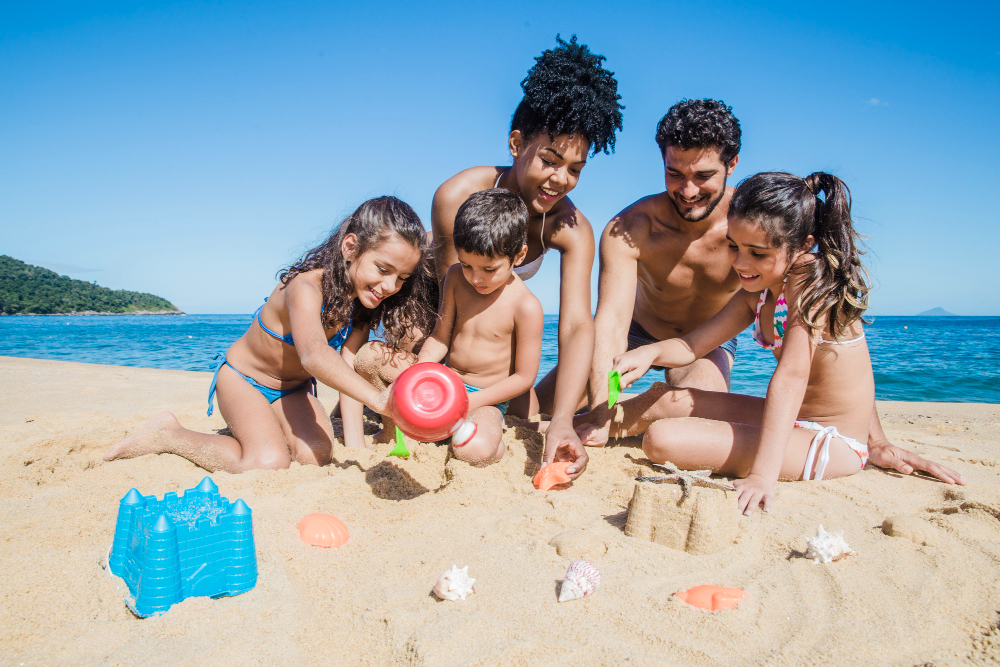 The warm welcome
Since you enter, the welcome does not go unnoticed to make you feel at home. With a welcome card, cookies, and milk for the kids, and a glass of champagne for the parents, it's just the beginning of this adventure.
Not to mention your suite, Presidential with two bedrooms, a private terrace, and a plunge pool to enjoy with the family. A hidden jewel!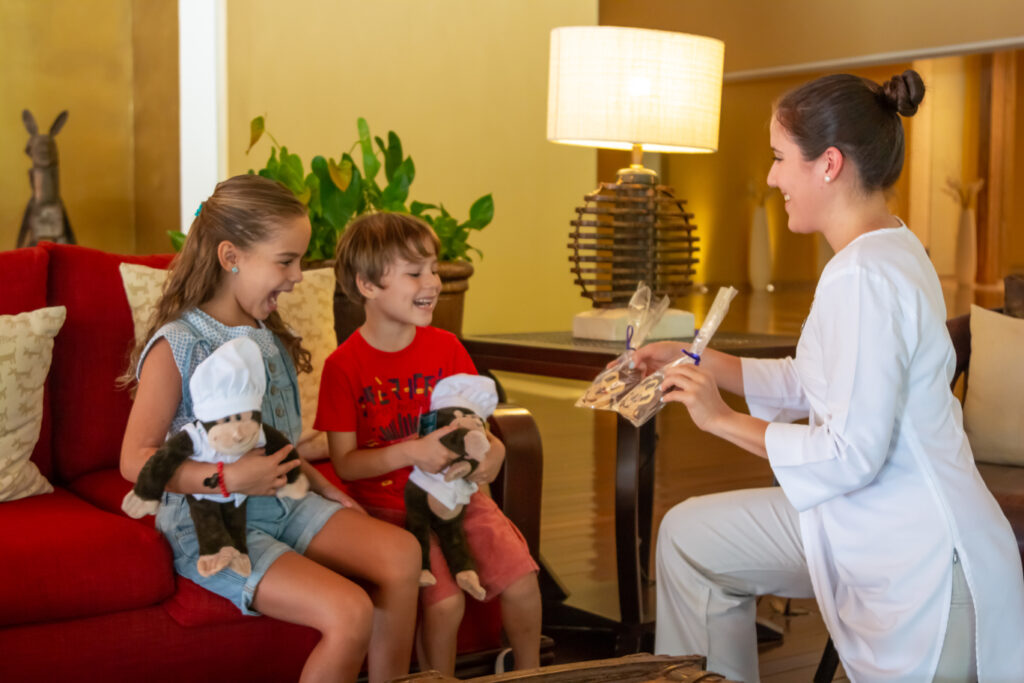 Relaxing moment
SE Spa luxury experiences will give you that moment of relaxation. The treatments for the little ones are designed to enjoy them to the fullest with aromatic massages, facials, and hand massages that end with nail polish.
In addition, adults can enjoy the rituals and treatments inspired by the Mayan culture or the renowned Water Ceremony, which in different seasons prepares your body with all the benefits of this element.
Imagine starting your family mornings with a yoga and meditation session to maintain positive energy throughout the trip.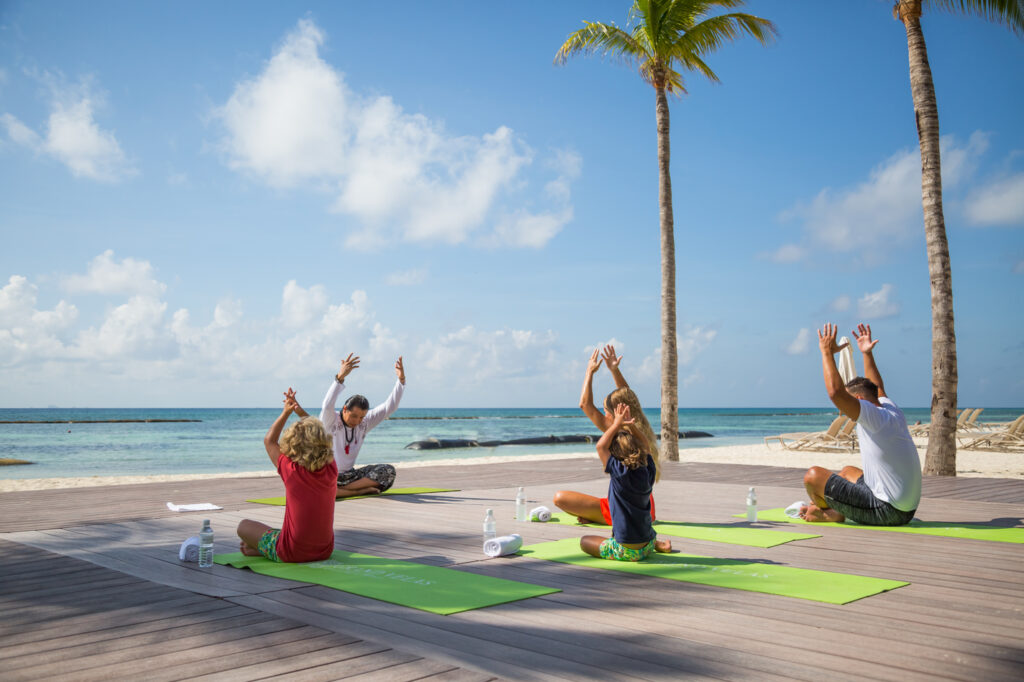 Time to eat!
In addition to each restaurant's gastronomic tour, the culinary experience continues with workshops and cooking classes for the little ones to prepare a cake or delve into molecular cuisine at the hands of Chef Nahúm Velasco.
The delights do not stop there; you can enjoy a picnic in front of the sea for lunch or private dinners on the beach.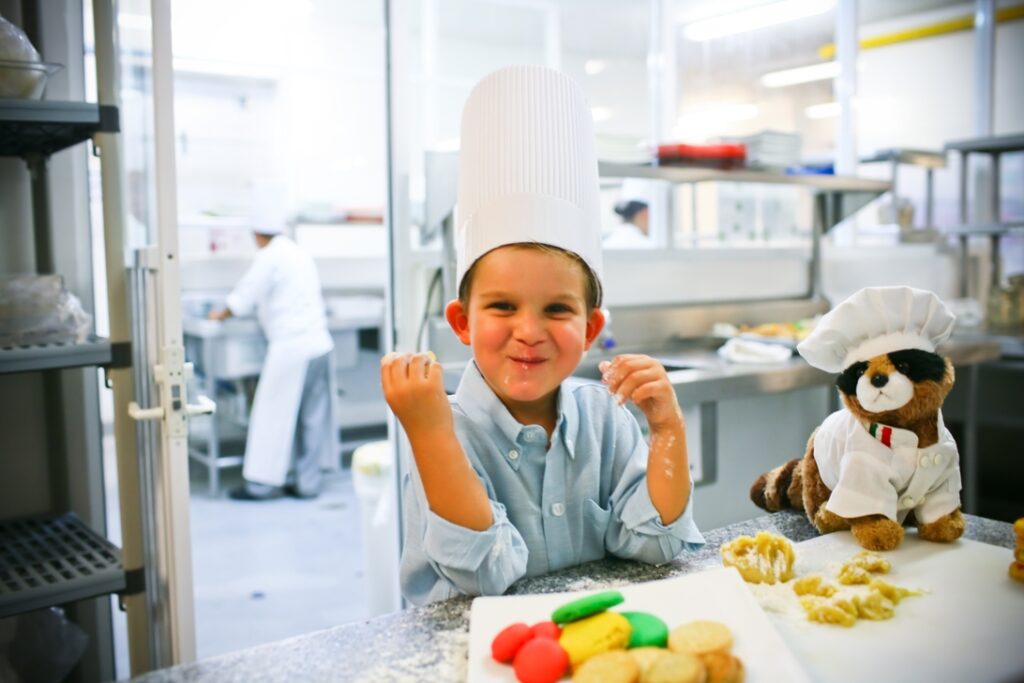 More ideas for your trip
Grand Velas Riviera Maya also includes experiences encompassing the entire Mexican culture with typical dance shows and delicious food. Also, you can enjoy a beautiful ceremony to release butterflies and even Pancho stories for bedtime or princess costumes so everyone can take home the best memories of this trip.