If you are in Cancun and you want to travel to Puerto Morelos on a budget, this tips will help you save money and spend a great trip to this town.
1. Get the Playa Express bus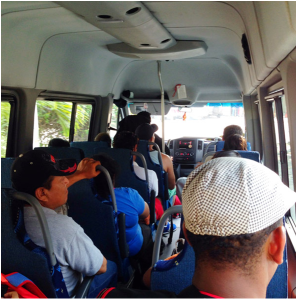 Traveling cheap from Cancun to Puerto Morelos, same to Playa del Carmen or Tulum , is very simple with the busses of Playa Express, they will cost you 22 pesos per person (about 1.5 USD). You must take this buses at ADO terminal in Cancun downtown, I personally recommend Playa Express because they are very comfortable, not full of people, they have air conditioner and music to enjoy the ride. You will get there in about 35 min on the first stop.}
2. Spend the day in Paradise Beach Club
A great spot to enjoy the beach of Puerto Morelos and having fun is taking advantage of the Paradise Beach Club, located in the back of Corales Suites. It has a nice environment; comfortable loungers, great music, delicious food and drinks. The waiters are very friendly and kind. If you like beach volleyball, there is a court 10 meters away from the club where you can play and enjoy this incredible sport!
3. Snorkel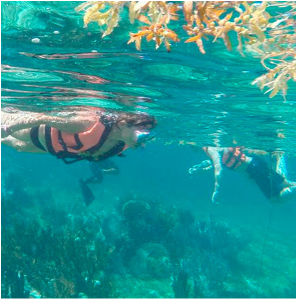 Puerto Morelos is one of the best destinations for snorkel. The water is crystalline with excellent visibility to observe all the vegetation and animals of the caribbean. The famous reef in Puerto Morelos is known as the National Marine Park, it is one of the best kept secrets of the Meso-American Barrier Reef. It is rich in biodiversity including many species of coral and fish.
4. Have dinner in Porco Rosso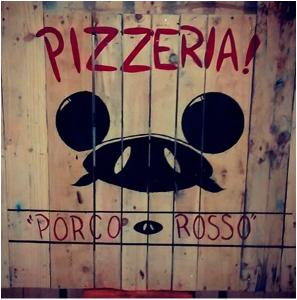 If you are going to be all day in the sea I guess you will be starving at night wanting to eat something fast and delicious. Porco Rosso offers the best pizzas of Puerto Morelos for just 8 USD each. It is located closed to the first bus stop of Puerto Morelos. There are many ingredients you can choose!
5. Take a walk by the Artisan & Craft Market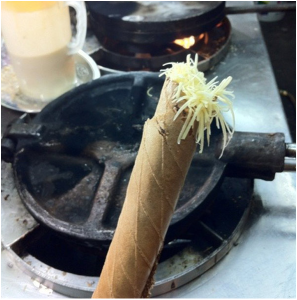 One of the popular areas of Puerto Morelos and part of the culture of Mexico are the craft stalls. Located close to the main restaurants area, you can shop for authentic mexican crafts directly made from the artists and try some of the typical mexican snacks like marquesitas, esquites, mexican candies, etc.
Next to the craft shops there is an avenue full of restaurants and the most famous in Puerto Morelos. The food is exquisite; seafood, argentinian, mexican, brazilian, etc. In case you are looking for a more romantic dinner with a fun atmosphere, many artists exhibit shows, such as cool music or the fire show where 3 or more people play juggle with fire and dance with torches and rings of fire.