Traveling with your Partner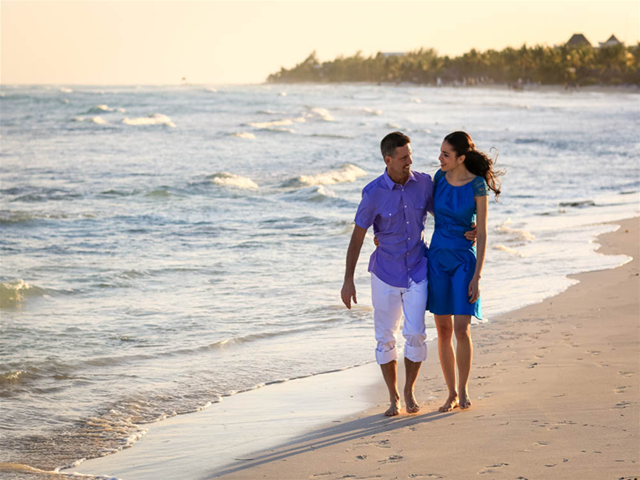 I always have said that the only way you can truly get to know someone is by traveling with them.  You get to see the real person once you are both out of your comfort zone.
 Traveling together for the first time can be challenging but it can also be an experience that enriches your life together, making you closer as a couple. Whether you decide to visit the Mayan ruins or ski in the Himalayas, these tips can make the experience even better.
Plan together:
You both need to contribute to the decision making, especially if you'll be spending an extended amount of time together. One option is to alternate days for planning the itinerary– if you are more passionate about art you can decide which galleries and museums to visit, and if your partner has a list of must-see landmarks he/she can decide which ones to prioritize.
Reserve time for yourself:
This might be your first vacation together and it's entirely possible that you'll need to be able to have some time apart as well. This can help you avoid becoming annoyed over the little things- travel glitches, changes in plans, etc. Plan for a few hours for each to go their own way, even if it just means one stays in the room while the other goes down to the pool. Be patient, go for a walk if tension arises and be prepared to work as a team.
Determine the budget:
It's better to clear everything up before starting the trip. If you're a new couple, talk about each other's budgets so you can book accordingly and avoid any awkward situations during the journey. The more communication the better– it always helps to understand the type of trip each has in mind.
Make time for romance:
Any place can be romantic if you make it that way. It can be easy to forget to appreciate the time you are spending with your loved one. Do something special for her or him and plan at least one surprise- this will make the trip even more memorable.
Have a bon voyage with your love and enjoy every minute! We'd love to hear about your trip in the comments section below.
¿Buscas la versión en español?