1. Casa Tequila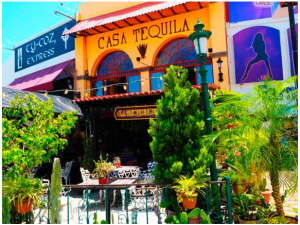 Casa Tequila offers a variety of mexican drinks and many different type of mexican food. You can choose from flautas, tacos or enchiladas or if you are a vegetarian, they have many options depending on your taste. My favorite selection is the shrimp ceviche. Casa Tequila has a lovely atmosphere, you can enjoy the live mexican and traditional music. Don't forget to order your tequilas!
2. Hacienda Sisal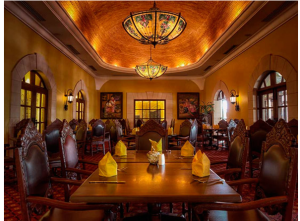 Hacienda Sisal is one of the favorite mexican restaurant for travelers in Cancun and very famous around the world. Their food is made of fresh ingredients and authentic recipes. There is seafood caught locally and the steaks are a top quality prime beef. There are top chef selections; like the Salmon with Mole (is the fillet topped with more chocolate-chili sauce and white chocolate chips, this served with freshly made gnocchi with butter and cilantro). If you want a plate for 2 I recommend the "Panela del jefe", is a delicious griled panela cheese served with refried beans, roast tomato with chili salsa and a tortillas to make your own tacos. Hacienda Sisal serves 100 percent agave tequila and mezcal, they follow artisanal techniques in any preparation, even in guacamole and salsas!
3. La Destileria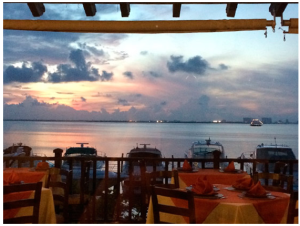 La Destileria restaurant offers the traditional mexican cuisine, drinks and an incredible view over the lagoon. Is located in the hotel zone of Cancun. There are more than 150 brands of tequila that you may not find somewhere else. There's a tour of tequila you can take inside the restaurant at the afternoon to try some tequila samples and appetizers. There are some delicious starters at Destileria: quesadillas with mushrooms, sopes and others before the big meal. If you don't know about the variety of Mexican food, you will see it here! If you go for dinner, you can see the sunset and mariachis from 8 to 9 each night. For kids, there is a playroom available to eat and spend a fun time.
4. Habichuela Sunset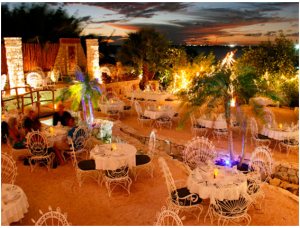 La Habichuela Sunset started in an authentic home at Yucatan in 1977, it kept a 100% familiar business, Pezzotti Family. By the time passed, it still tries to keep that familiar atmosphere like if you are feeling in home, with the best cuisine and luxury decorations. It does not matter what day of the year you go, Habichuela Sunset offers a variety of Yucatan food and sophisticated seafood dishes mixed with caribbean mexican cuisine; also, steaks and international food with a variety of desserts and wine, ready to be tasted!
5. Potzollcalli
Potzollcalli is located in the center of Cancun. It offers the authentic mexican food for a very good price. Most travelers don't know about it because it is not very visible and the promotions are mostly for locals. You can eat in Potzollcalli any time of the day, they offer all kind of mexican dishes, from morning to night. Pozole is the top choice, focused on the mexican flavour.
6. Julia Mia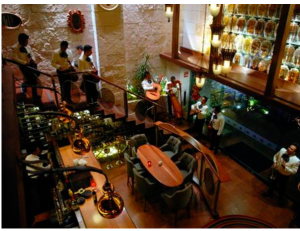 Julia Mía is a great place to experience the mexican atmosphere, they feature traditional mariachis and the passion to offer an exquisite recipe! That is why Julia Mia is tradition and culinary art. This restaurant is located in the center of Cancun.