Interview with Xavier Pérez Stone, Mexican winner of the Canadian Iron Chef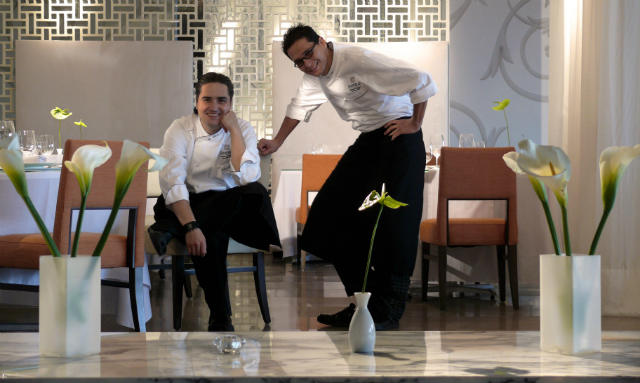 Xavier Pérez Stone, chef of Cocina de Autor at Grand Velas Riviera Maya and winner of Iron Chef 2014 in Canada, has recently opened Axiote, his new restaurant in Playa del Carmen. We had the opportunity to chat with him and he explained us more about this culinary adventure.
What makes Axiote different from other Mexican restaurants?
Axiote is a new proposal of Mexican cuisine; fresh products, fair prices, great love for cooking and good service. We are not a long tablecloth restaurant, however, we offer good wine, good service and above all, we want people to share their happiness with our food.
Why this name for the restaurant?
This ingredient is very representative of Mexican cuisine.
What ingredients define Axiote?
Many: we use chilies from Oaxaca, Morelia's trout, tripe from Kino Bay. In general we define ourselves by all these; each and every one of them are cared and cooked to maintain and keep their flavors.
What inspired the menu?
It was inspired by the need to offer a varied and fun menu. We accomplished it by using excellent products that are easy to prepare but that will definitely surprise you.
What is your favorite dish on the menu?
They are all my favorites! If I come to eat here, I will eat trout, tuna tostadas, zarandeado octopus, torta de lengua and carrot flan.
What are your recommendations for our readers the next time they visit Axiote?
Just come and let us pamper you. And not only come once, our menu is varied so you can taste different dishes each time you come.