Riviera Maya Food Tours Please Palates with Mexican Caribbean Delights
Sink your teeth into the Mexican Caribbean on one of Chef Cristobal's deliciously informative walking Riviera Maya Food Tours. Choose from local gems in Playa del Carmen, the fishing village of Puerto Morelos, or the unknown wonders of Cancun.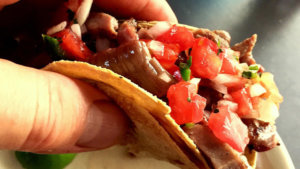 Savor Mexican Caribbean Culture on Riviera Maya Food Tours
Are you a foodie who loves to feast your way through every city you visit? If so, don't miss out on locally inspired three-hour Riviera Maya Food Tours in Cancun, Playa del Carmen, and Puerto Morelos with Chef Cristobal Tamariz. Offered daily, these walking tours marry sightseeing, regional history, and exceptional dining experiences you might not otherwise have a chance to enjoy. It's a rare opportunity to explore the special place where a rich culinary tradition and daily life intersect, while sampling dishes that helped earn Mexican cuisine the distinction of being named an Intangible Cultural Heritage by UNESCO. If you're a vegetarian, just be sure to say so when you make your reservation.
Taste Playa del Carmen Like a Local

Tues, Thurs, Sat.
$49 per person
Escape the bustle of 5th Avenue for a far more authentic experience at 5-6 beloved local eateries. Offerings include tacos, seafood dishes from across the country, fruit ice cream, refreshing ceviche, unique Yucatecan food, tequila and beer.
The Fresh Fish & Street Food of Puerto Morelos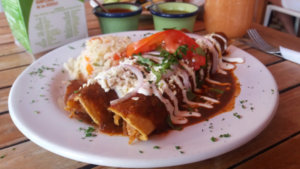 Wed, Fri, Sun.
$60 per person
One of Riviera Maya's many fishing villages, Puerto Morelos is truly a dream for seafood lovers. Choose from 30 taco fillings, sip a seasonal Agua Fresca, talk tortillas with Chef Cristobal, savor Yucatan pork in a family home, then delight in fresh-caught fish and beer on the beach.
Worlds of Flavor in Cancun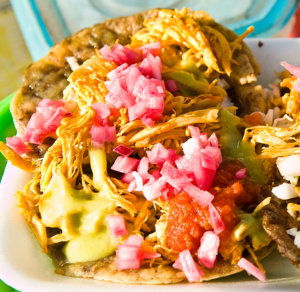 Mondays
$60 per person
International travelers have been flocking to Riviera Maya for centuries. To see (and taste) the many ways they influences Mexican food, this is the tour for you, featuring a chat with local market owners, homemade tortillas, tropical fruits, pre-Hispanic dishes, fish tacos, drinks, and dessert.