Taste Mexican history on Cinco de Mayo
Mexican cuisine is as rich in flavors as it is in history and traditions. Without a doubt, one of México's most valuable treasures is the gastronomy. Cinco de Mayo is a special date in Mexico, because it celebrates the victory of the Mexican people against the French army in 1892, during what is now known as the Battle of Puebla.

For Mexicans living abroad, this date is specially heartwarming because it is widely adopted in many countries to celebrate Mexican culture.

Celebrate Cinco de Mayo with Mexican pride by cooking this delicious Mexican Chicken with Street Corn recipe, that Frida restaurant at Grand Velas Riviera Maya, have the pleasure to share.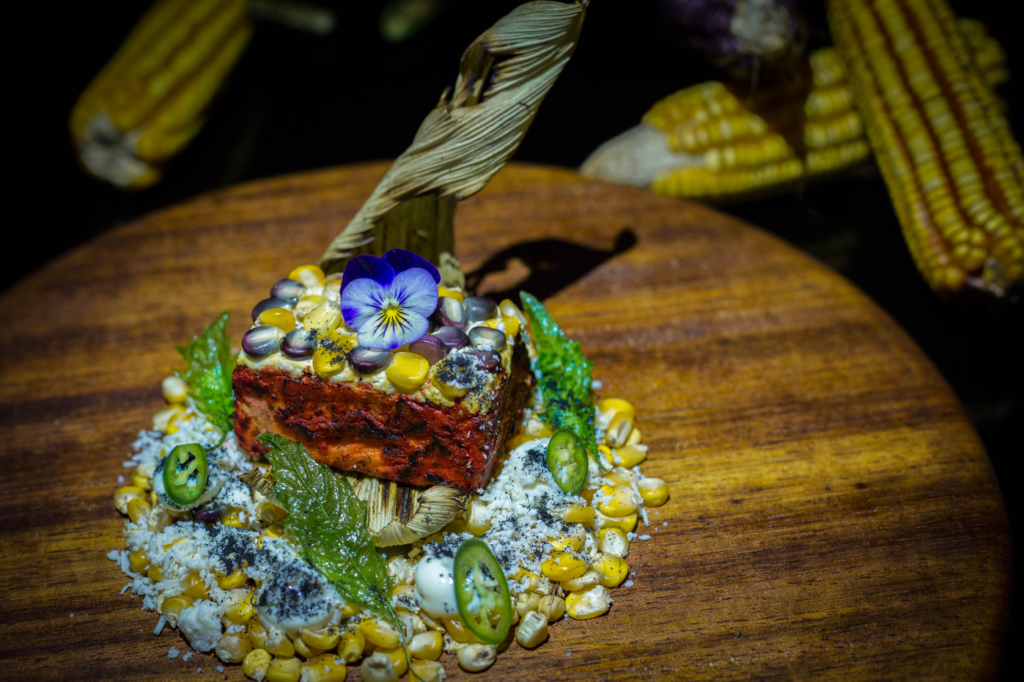 Mexican Chicken w/ Street Corn
Ingredients (10 people):

10 pcs boneless chicken (6 oz each)
½ C olive oil
2 T fresh thyme
10 T lemon juice
3.5 T garlic, peeled
3.5 T fresh cracked pepper
9 oz goat cheese, crumbled
9 oz cotija cheese, grated
2.5 T epazote leaves, julienned
2.5 T serrano chili, minced
4 T bacon, chopped
3.5 T red onion, chopped
4.5 T lard
2 C charred white corn
Salt and pepper to taste
Directions:
Combine olive oil, thyme, lemon juice, garlic, salt and pepper in a blender. Marinate the chicken with the mixture for at least 1 hour.

In a pan, brown the chicken on both sides for 2 minutes. Remove from pan and place on baking sheet to finish cooking in the oven for 5 minutes.

Warm the lard in a pan and sauté the bacon until golden. Add the onion, chili and epazote and cook for two minutes. Add the cheeses and toss with charred corn. Season to taste.

Plate the chicken on top of the corn.

Bon appétit!