Jean Louis Dumonet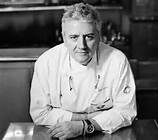 Related
Sofi Hernández

Any time of the year is perfect for planning a family getaway, and its many advantages make us see that a group trip is more leisurely. The…

Sofi Hernández

In general, when we talk about Quintana Roo, we can focus on the different areas that stand out in this state. From north to south,…

Sofi Hernández

Throw a Welcome Party to remember! Giving your guests a warm welcome to your destination wedding is a great token of appreciation.