Holbox Island – Beaches, Nature, Wildlife
Holbox Island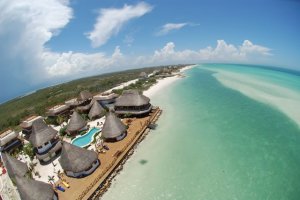 Or Isla Holbox, is a part of a pristine nature reserve and a prime destination for exotic wildlife. It's easy to fly there on a day trip from Playa del Carmen or Cancun.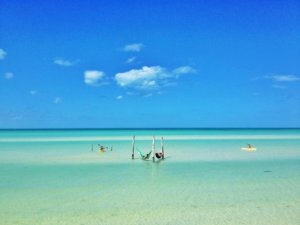 Swim with whale sharks. Go fly fishing on crystal-clear waters. Relax by a shallow lagoon that is home to thousands of pelicans, flamingos, and exotic birds. A virgin tourist destination that's just a short flight from the Mexican coast, this unspoiled island is part of the Yum Balam Nature Reserve. It's located just north of the Yucatan Peninsula and separated from the mainland by the Yalahau Lagoon – a true sanctuary for wildlife including sea turtles and whale sharks. With few cars and few visitors, Holbox Island offers a unique atmosphere and pristine setting – even though it's just a short flight away from Cancun or Playa del Carmen. You can also take a ferry from Chiquila. On the island, you'll find all kinds of fun and relaxing activities and attractions, including:
Boat tours
Swimming with whale sharks
Sport fishing tours
See flamingos, cormorants, herons, pelicans, and other exotic birds at Isla Parajos
Kiteboarding rentals and lessons
Cenote Yalahao freshwater refuge
Beaches
Kayak the mangroves
Visit Yum Balam ecological reserve
… plus much more
Discover one of the treasure of Riviera Maya, visit Holbox Island and fall in love with it.