Sorry, there was a problem.
Twitter returned the following error message:
Sorry, that page does not exist
Direct Flights to Riviera Maya Via Cancún International Airport
Why wait until you land in Cancún for your Riviera Maya vacation to begin? With nonstop flights from hundreds of cities in 30+ countries around the world, there's no reason you can't relax with a drink in your hand the minute you board the plane.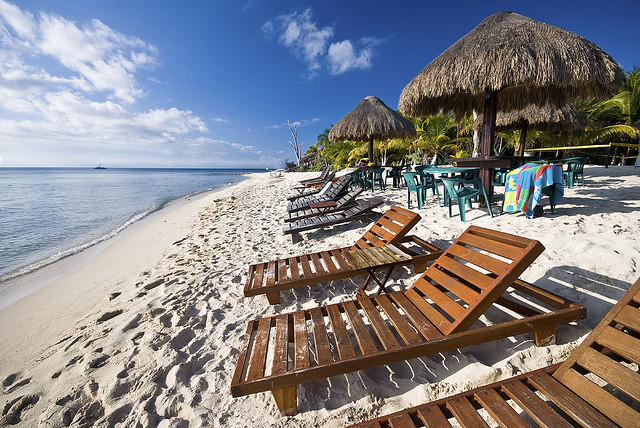 Vacation at Takeoff on Direct Flights to Riviera Maya
No one wants to start their Mexican-Caribbean getaway stressing over numerous airline connections along the way, navigating an alphabet soup of terminals in foreign cities for what seems like (and might actually be) days. Lucky for you, Cancún International Airport (CUN) connects directly to 30+ countries across the Americas and Europe – not to mention 21 destinations here in Mexico. Altogether, over 70 airlines service CUN, with nonstop flights to hundreds of cities around the world.
Mexico's 2nd Busiest Airport Welcomes the World
While close behind Mexico City International (MEX) in overall traffic, CUN welcomes far more global travelers than any other hub in the country. Where are they all coming from, exactly? The top 15 direct flights in 2015 arrived from:
1. Mexico City
2. New York City, NY
3. Monterrey, Mexico
4. Dallas, TX
5. Houston, TX
6. Atlanta, GA
7. Chicago, IL
8. Toronto, Canada
9. Miami, FL
10. Panama City
11. Guadalajara, Mexico
12. London, U.K.
13. Montréal, Canada
14. Los Angeles, CA
15. Denver, CO
Be Sure to Reserve Your Resort Shuttle Seats
An important thing to remember when vacationing in Riviera Maya is that all ground transportation from Cancún International (CUN) is handled directly by the airport. That means you'll want to schedule your shuttle or reserve your rental car as soon as you book your flight. Options include everything from multi-stop vans to private rides, available 24 hours a day, with car seats in select models. Current rates start at $24/person or $65/vehicle to Grand Velas Riviera Maya, just 40 minutes from the airport.
Learn more about where is the Riviera Maya and the Time Zone there.
Maybe your plan is travel for vacations but if you are looking for a place to live Aldea Serena is the solution, amazing homes in the beautiful and most exotic destination in Mexico.